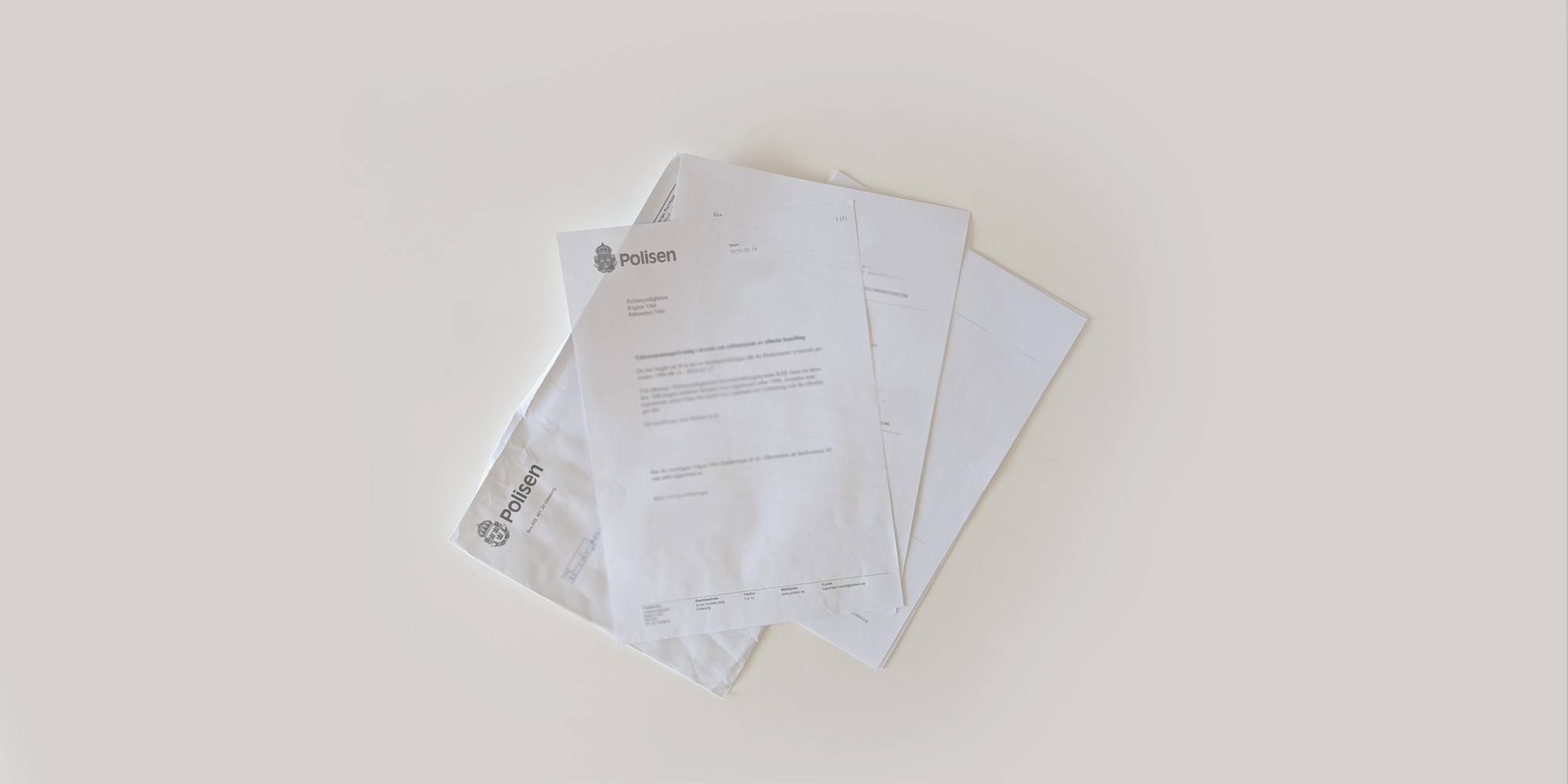 The Swedish Police Authority
Project
e-services for:
Access to public records
Criminal record extracts
Permit for sporting events
Deliverables
Usability tests
Interviews
Workshops
Prototype
Development
Goal
To make life easier for people staying in Sweden by converting traditional paper forms into digital e-services.
Solution
We enhanced user experiences across multiple e-service projects by digitizing traditional paper forms into user-friendly digital services. Additionally, we spearheaded the implementation of electronic identification, such as BankID, for the Swedish Police authority.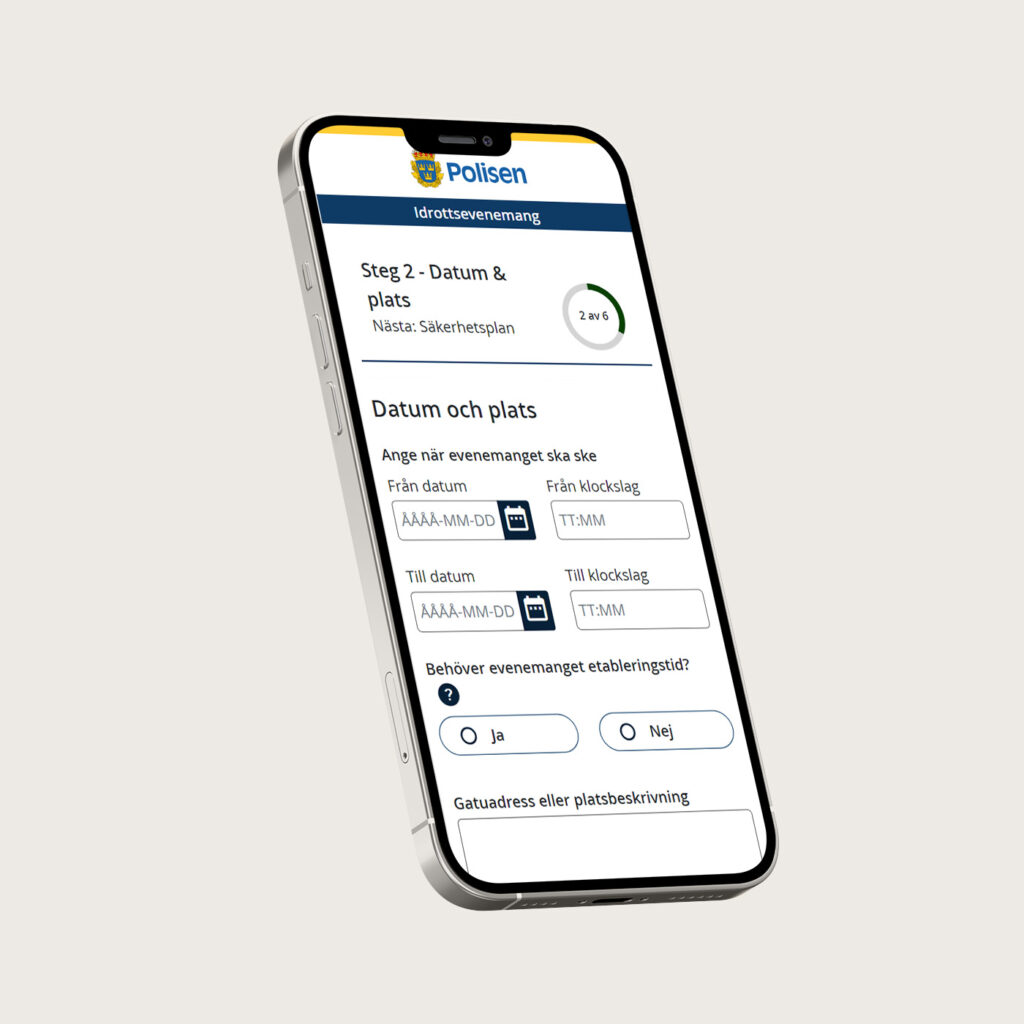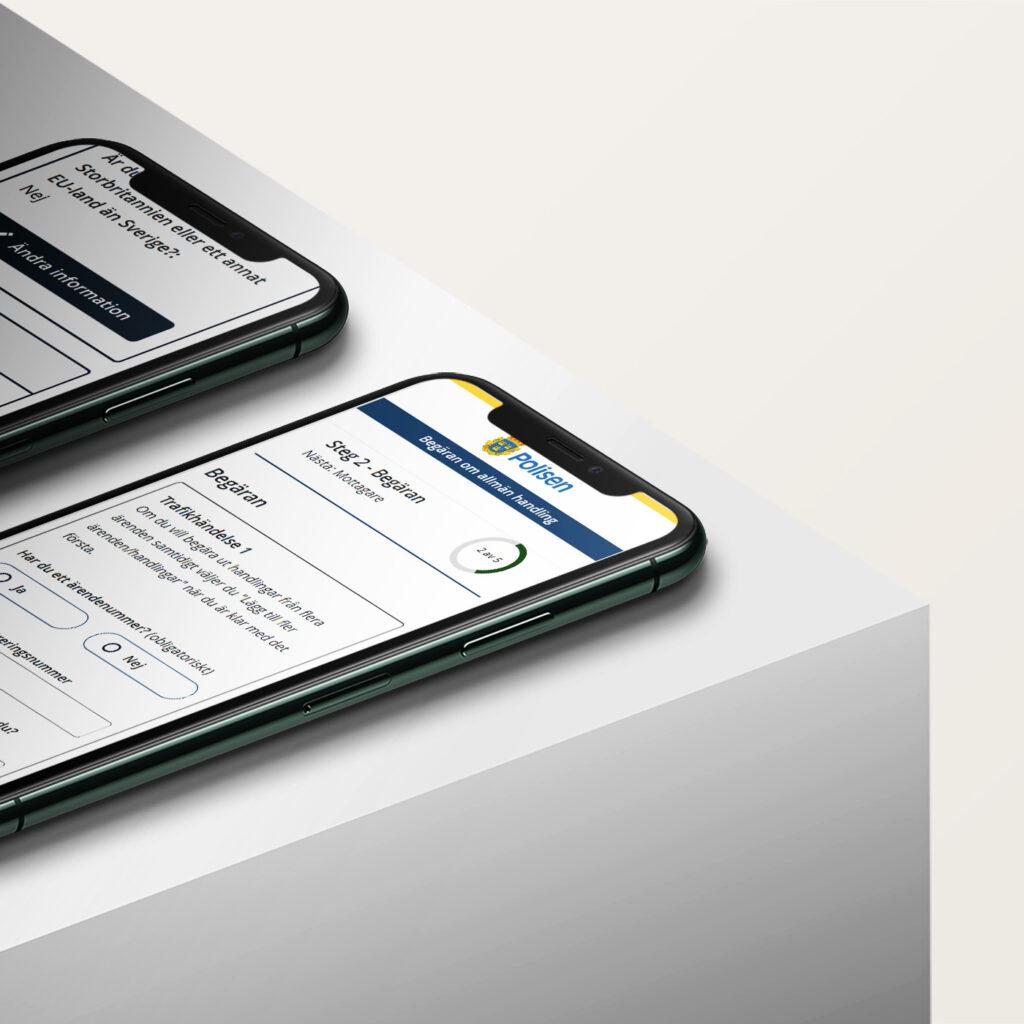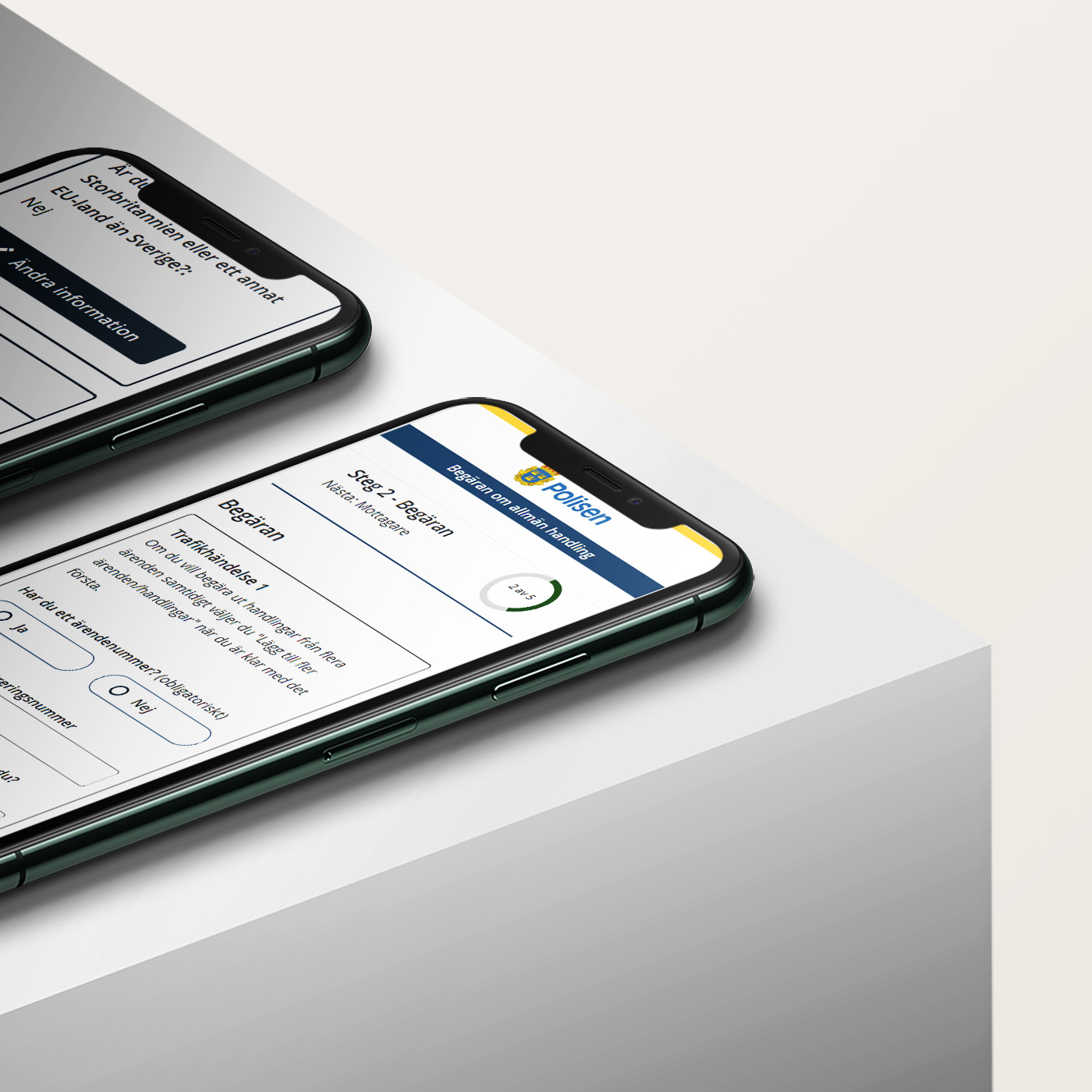 Our approach focused on prioritizing simplicity and efficiency, despite the challenges of working within a large organization. To achieve this, we employed various methods, including design sprints (a workshop method from Google Ventures), workshops, and user research. These activities enabled us to gather insights from stakeholders and police officers in the field. Consolidating the collected data, we employed different information architecture techniques and developed a high-fidelity prototype based on our pre-established design system, which was created in collaboration with the UX team.
Furthermore, we collaborated closely with IT architects, the IT-security group, developers, lawyers, product owners, and other stakeholders to ensure the delivery of highly secure products. This collaborative effort allowed us to implement robust security measures and meet the necessary requirements.
By leveraging these strategies, we successfully transformed paper-based processes into streamlined digital services, providing enhanced user experiences while maintaining the highest standards of security.